In addition to the already almost classic VR and AR products, a new format has developed for our work due to updates: the virtual showroom. As a further development to the classic, already existing showrooms, a virtual event of the new generation takes place in the browser. In contrast to a passively consumed website, the focus here is on an active exchange and communication between experts and customers. This allows you to benefit from all the possibilities of presentation and information that can also be found at trade fairs:
individual discussions

participation in lectures

exchange in video conferences
The after-use of virtual events, rooms and their contents is immense, as are their advantages: Buildability and visitor travel no longer play a major role here. Our specialty lies in the design language as well as the concept creation for meaningful topic presentation and visitor guidance.
We ventured into AR and VR early on, tried it out and now create a range from VR trade fair experience and product presentation in VR to interactive AR applications and VR learning experience. Together with you we find ideas for your purposes and target groups, work out the concept from rough to fine, design the virtual world, animate, create the navigation, program, think about stationary and mobile setup and even the combination with real objects. No matter if we have done something before or if we try and create something completely new: You benefit from our know-how and our passion for the creative!
Curious or do you even already know what you are looking for? Do you have any questions or would you like some non-binding advice? Then simply contact us in the way you prefer: You can visit us, call us or write to us via our contact form. We are looking forward to it!
Virtual and augmented reality make it possible to experience and communicate topics and products in a way that is different from the conventional means we are all familiar with. Experiencing oversized products, for example, virtual internships or eye-catchers to try out at trade fairs and events. There are hardly any limits to our creativity and its realization; we can virtually immerse ourselves in any world. Whether it is the right means for your purposes in each case, you will find out during first preliminary talks.
FROM AUGMENTED TO VIRTUAL – WHAT WE OFFER AT A GLANCE
Introductory workshop VR

Accompaniment during the brainstorming

Creation of the detailed concept

Consulting regarding suitable hardware
Design of the virtual world

Design of the navigation structure

Animation of all objects and elements

Sound design
Programming of the VR experience

Connection to existing databases

Implementation of stationary and mobile concepts

Provision of supplementary real objects
Virtual Realities (VR) are computer-generated interactive worlds that use special technology to allow you to physically move and interact within them. The three-dimensional all-round view, the possibilities to exert influence yourself and thus cause reactions as well as perfectly coordinated sounds and effects let you immerse yourself so deeply into these virtual worlds as if you were really there.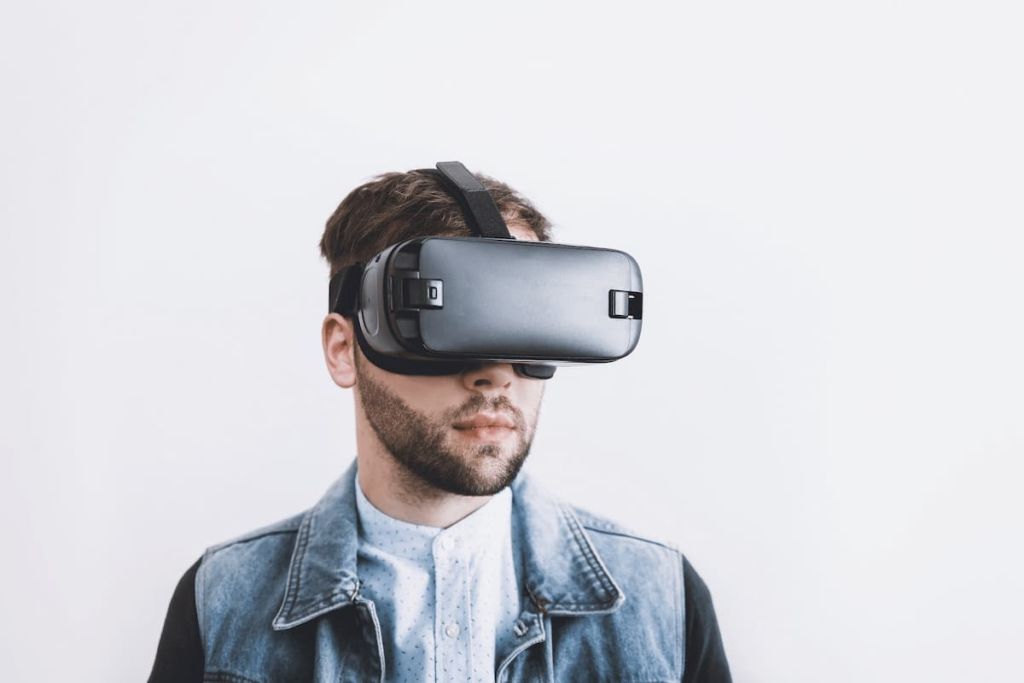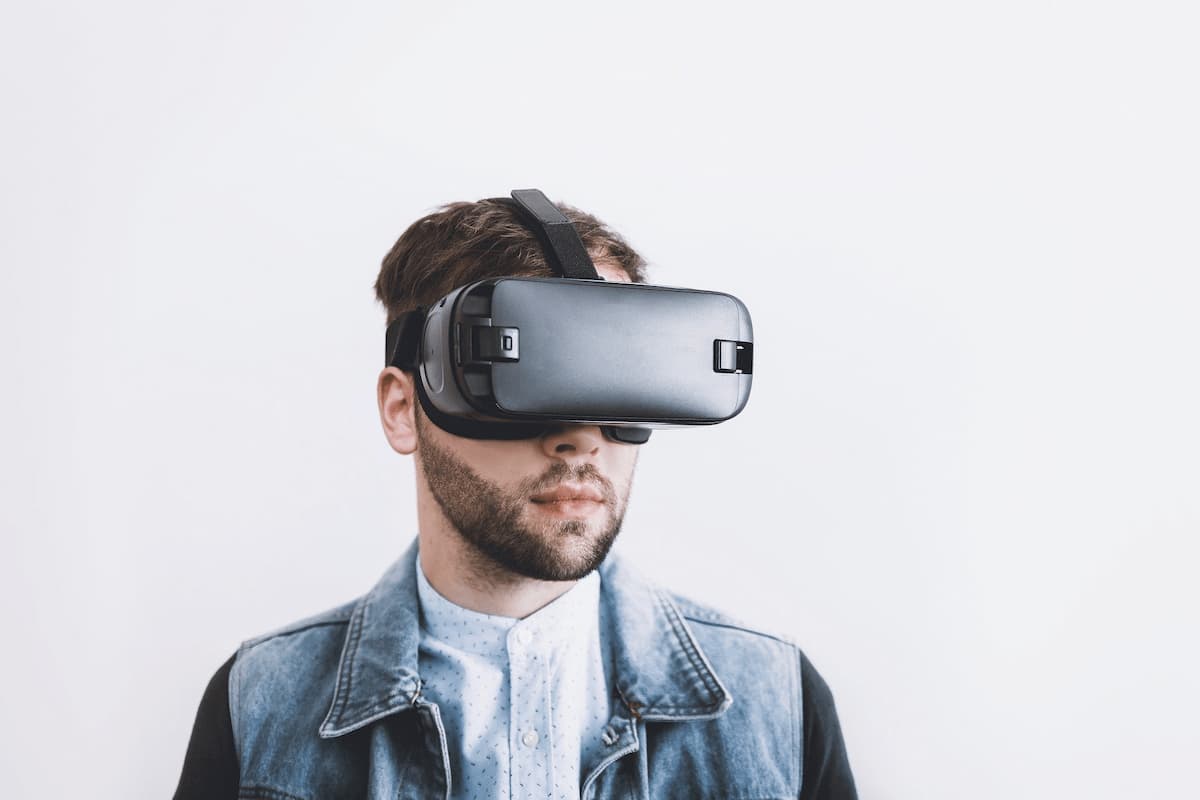 VR USE: VIRTUAL BRAND WORLDS
Creating worlds that are perceived as real and at the same time correspond exactly to one's own wishes and goals opens up endless possibilities – especially in corporate and brand contexts. It is always about creating one's own brand worlds and making them tangible for users. Virtual reality helps to fulfill this requirement not only metaphorically. With VR, for the first time, you can actually create brand worlds that make customers and interested parties forget their real surroundings and physical reality for a short time.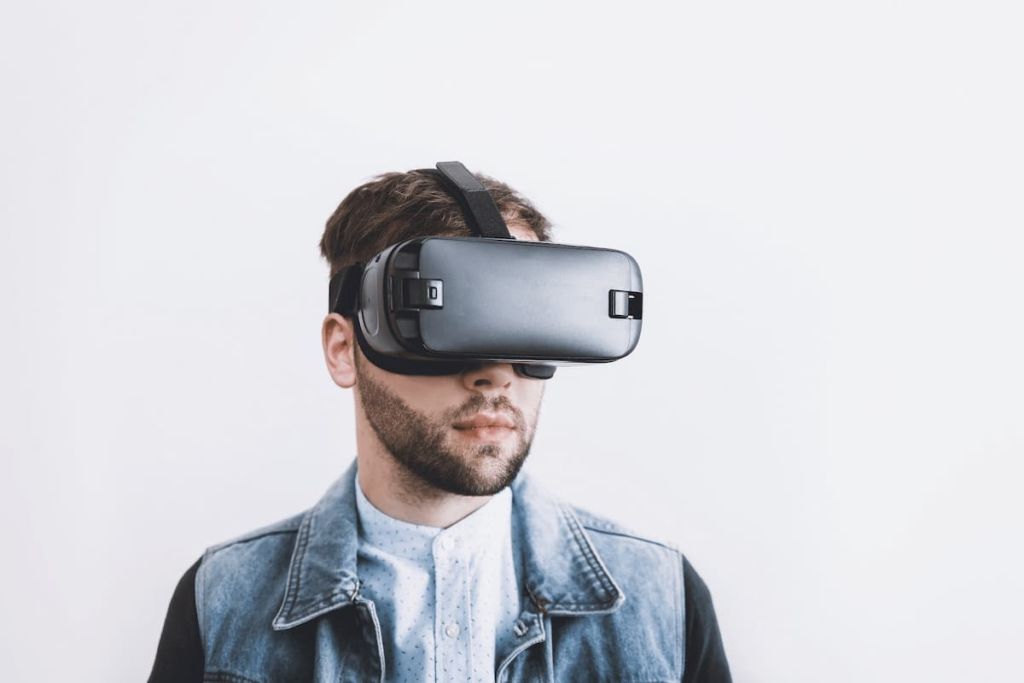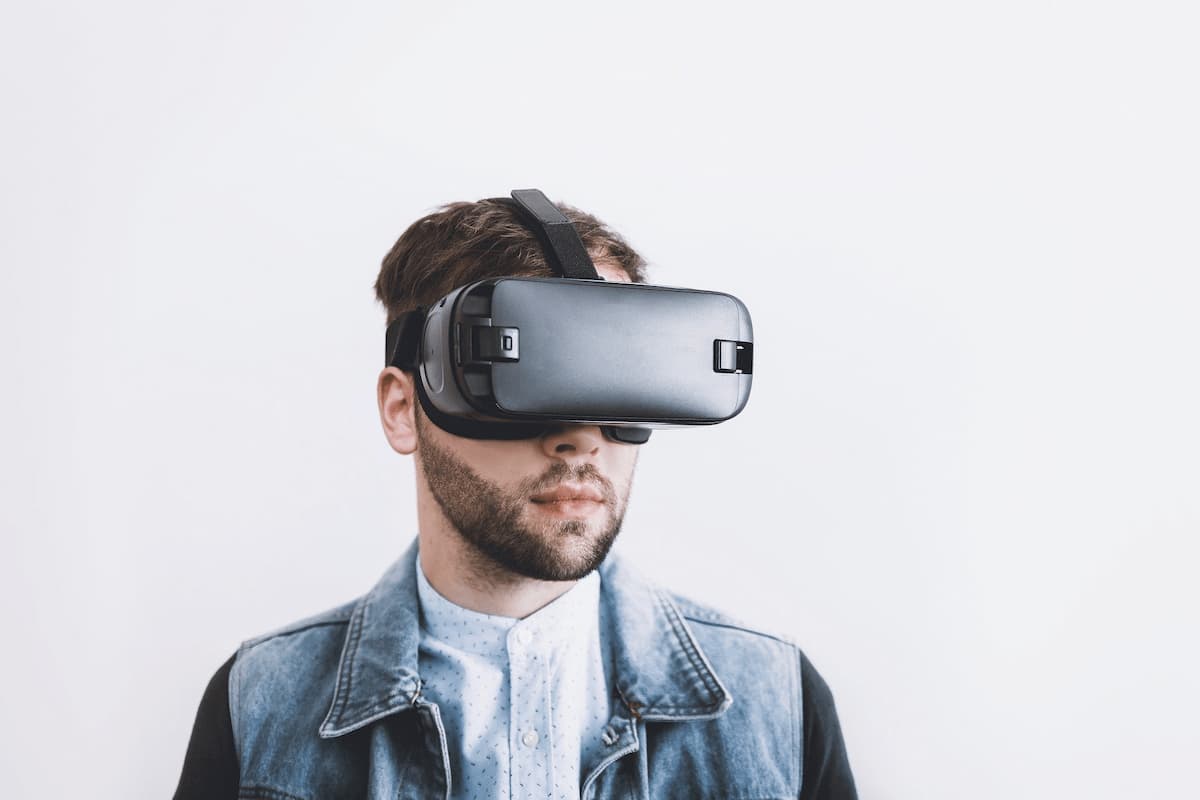 VR TECHNOLOGY: VIRTUAL REALITY GLASSES
To experience virtual reality, you need nothing more than a pair of VR goggles, and to interact within them, you also need a controller. In its simplest form, VR glasses consist of a bit of folded cardboard – the Cardboard – and an iPhone or Android smartphone. The Samsung Gear VR, for example, is a bit more elaborate, and professional head-mounted displays such as the Oculus Rift, the Sony PlayStation VR glasses and the HTC Vive are really serious; the more elaborate, the more immersive. The controllers for control and interaction also differ considerably depending on the area of use.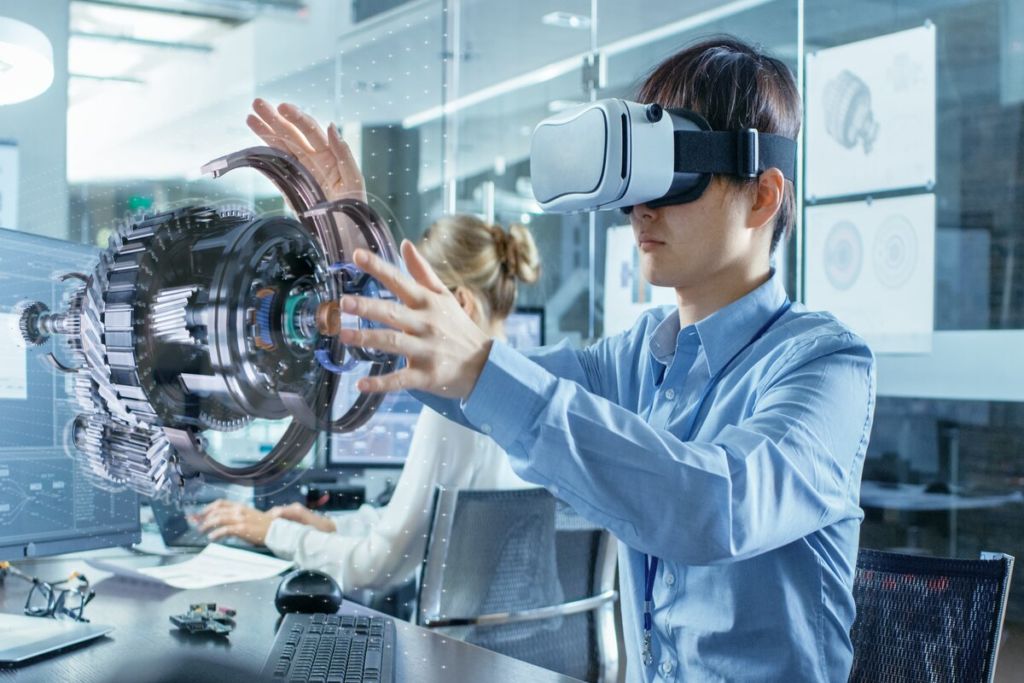 VR KNOW-HOW: 3D STORIES, INTERACTION
We advise you professionally on all virtual possibilities of your ideas and gladly take over their implementation. Our team has been successfully telling brand stories for years, conceiving interactive applications, designing individual software interfaces, animating three-dimensional worlds and programming the most daring codes. With game engines like Unreal and Unity, we develop apps for all major systems. Follow us into the endless VR application areas – and let us develop ideas for the virtual mediation of your very real content.
EXPERIENCE IDEAS AND PRODUCTS VIA VR
Whether in internal company communication, B2B communication or direct communication with customers and prospects: It is always a matter of conveying your own ideas, convictions, products and services as vividly and convincingly as possible in order to inspire the counterpart.
With virtual reality (VR), you let your contacts experience in a very tangible way what you could previously merely describe or design; you bring your content to life and make it almost 1:1 tangible.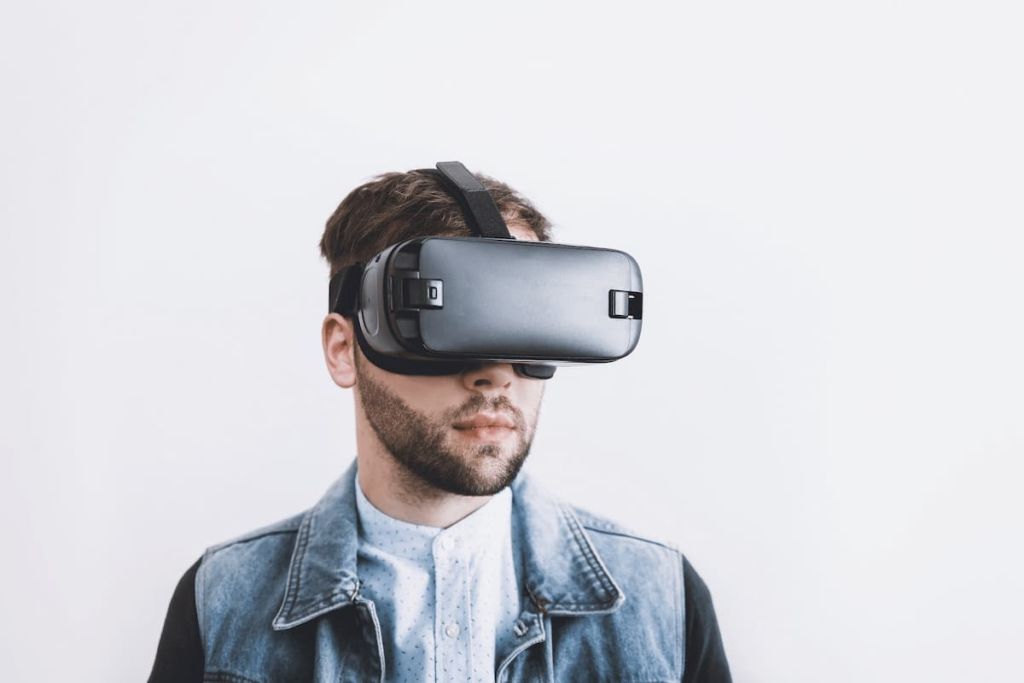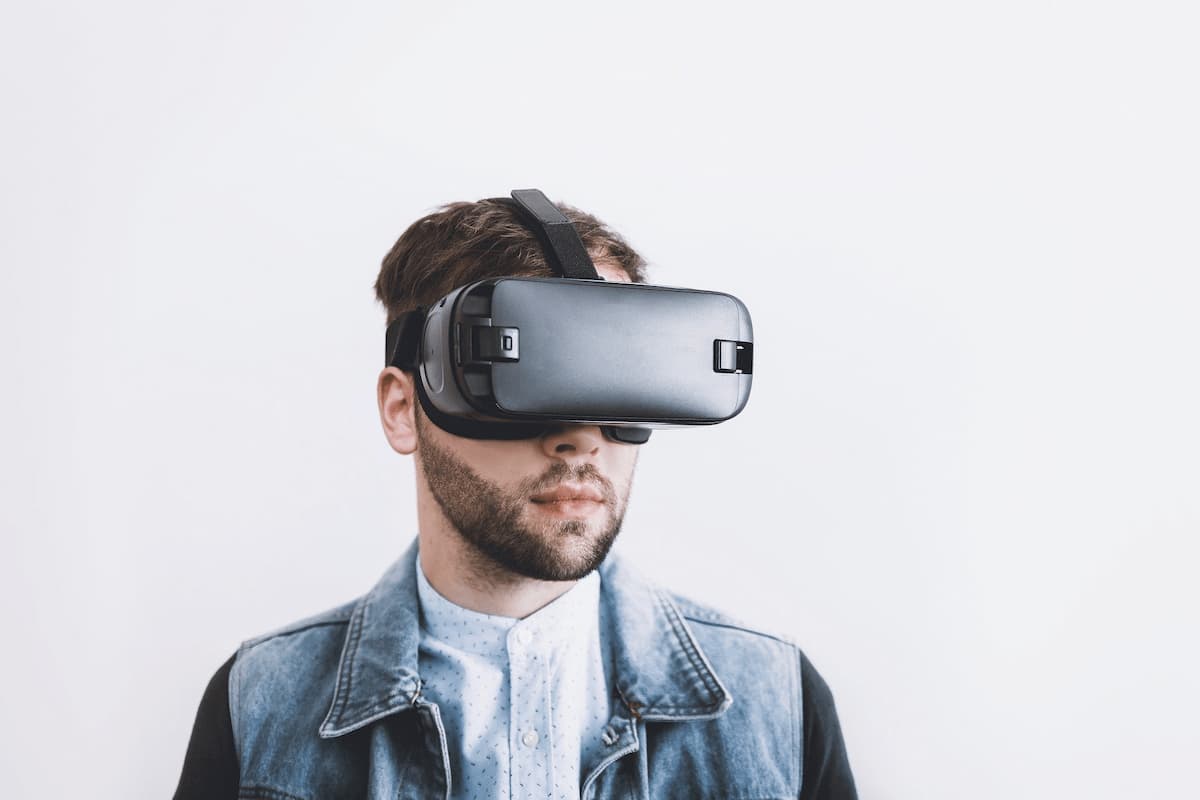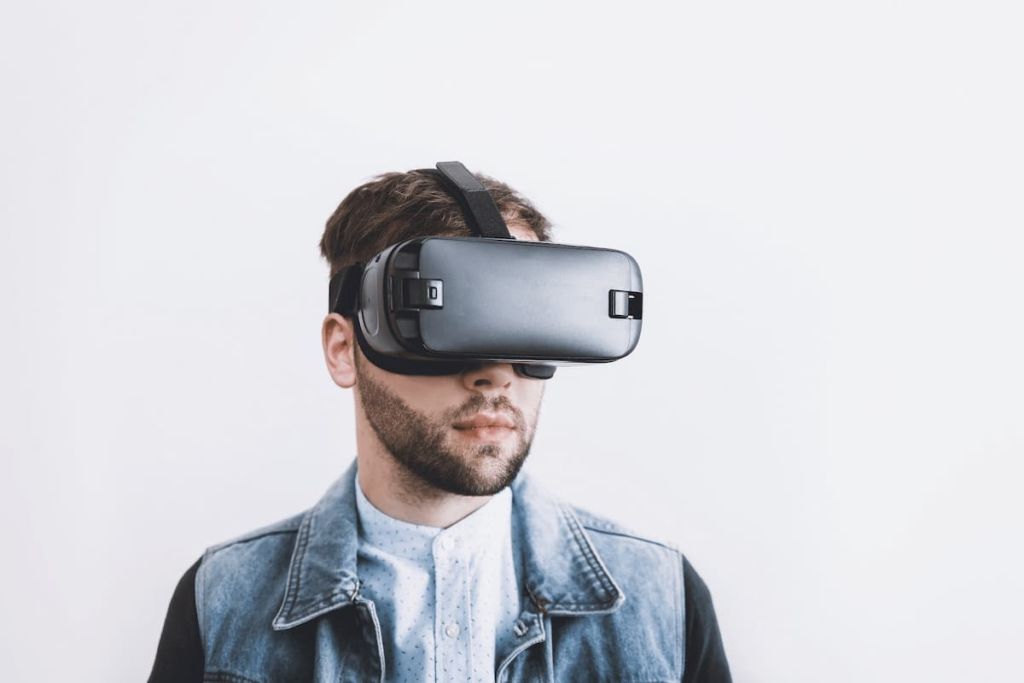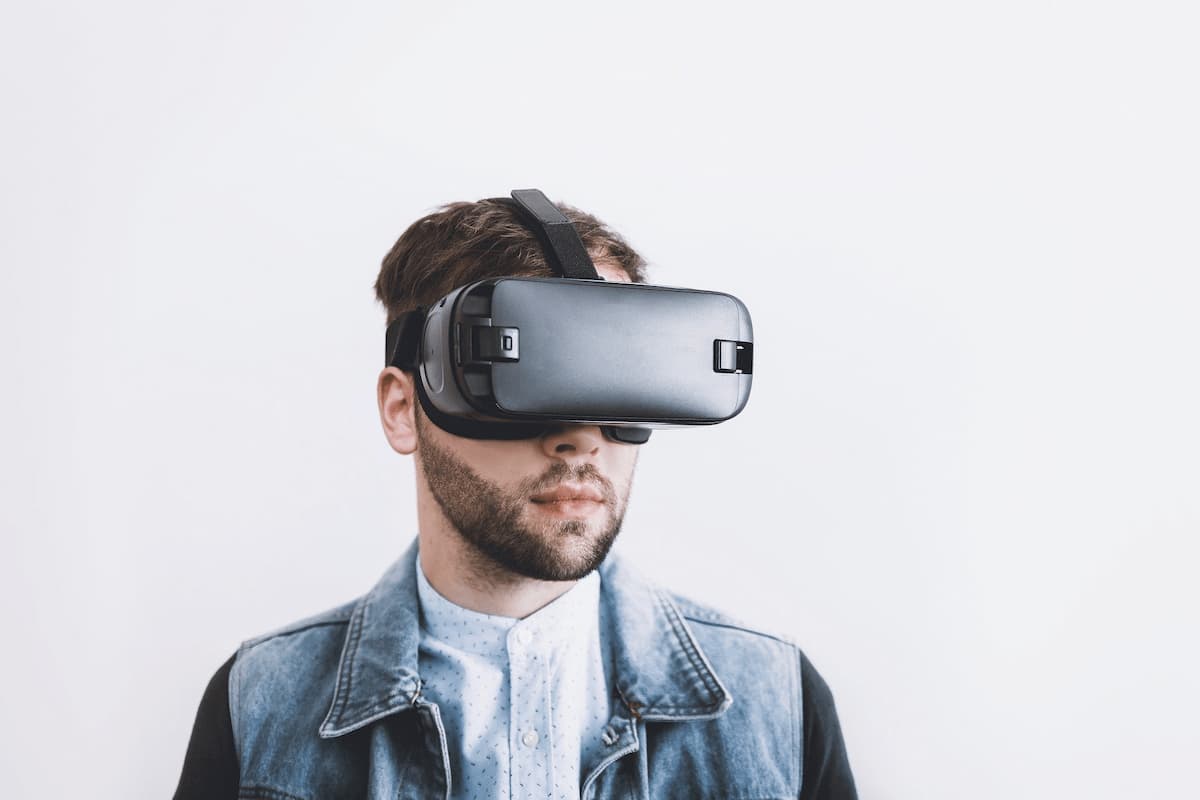 VR FROM INDUSTRY TO INFOTAINMENT
The professional applications of virtual reality cover almost all areas of industry and services: from virtual prototypes and production planning to configurators and simulators to architectural, urban planning and infrastructural designs.
There is particularly high potential for VR applications in e-commerce as well as in the context of trade fairs, showrooms and events. VR adds the often decisive entertainment factor to your messages.
PRESENT, CONFIGURE AND TRAIN VIA VR
We understand and remember facts and messages best when we experience them ourselves instead of merely hearing or seeing them. Virtual reality offers you precisely this opportunity: no other medium is so immersive, no other lets you dive so deeply into the content to be conveyed and forget everything else for moments.
Use VR to present your concepts, to have your products configured or to communicate your values and goals. No matter what you have in mind, we can help you make it a virtual reality.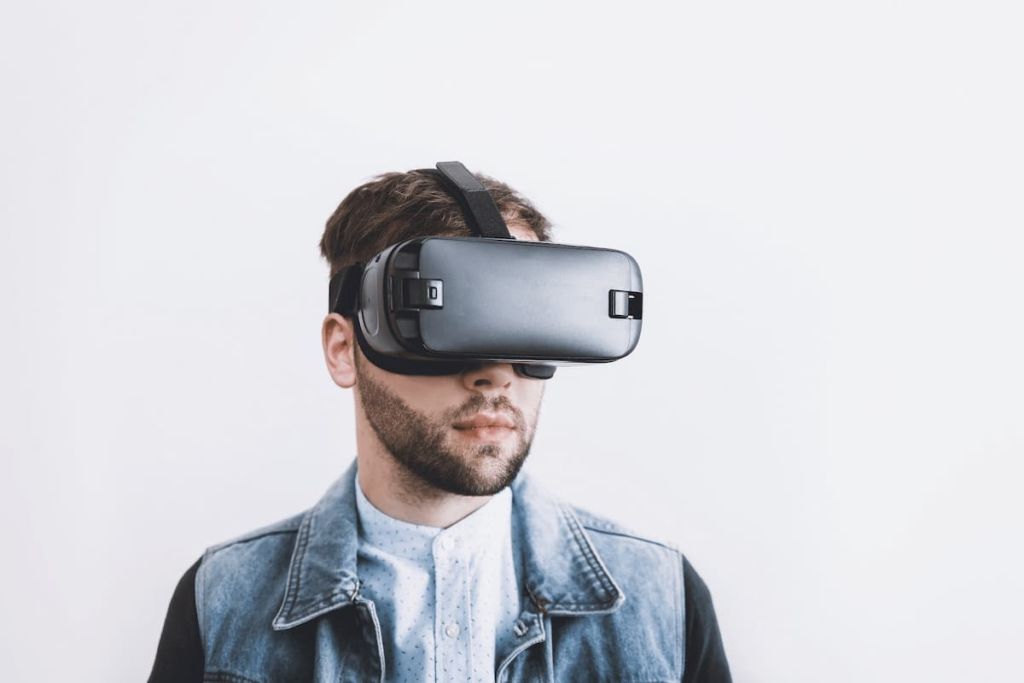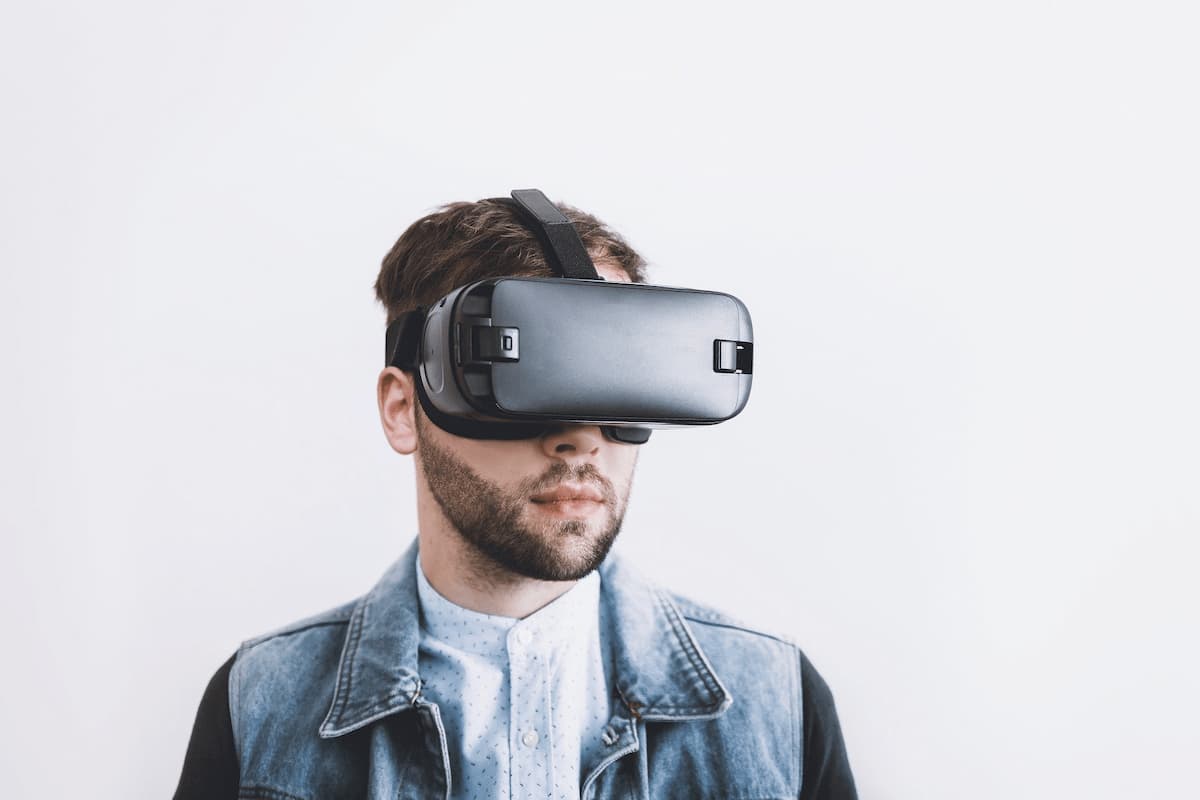 In addition to the use of VR technology, our offer also includes applications and apps for Augmented Reality (AR) // Mixed Reality. Augmented Reality enriches your real environment with virtual images, objects and information, e.g. via smartphones or tablets.
Unlike VR applications, users of AR applications are not immersed in completely virtual worlds, but experience combinations and overlays of actual and virtual reality. We would be happy to present you with examples or personally design individual usage scenarios for you.
1. USAGE FIGURES FOR VR AND AR
The use of virtual and augmented reality is steadily increasing year by year. Although the technologies have a clear lead in the area of games and films, they are also establishing themselves in the professional context. More than one in five Germans would like to see VR used on the job.
Find out about exact usage figures and the visible development of the techniques.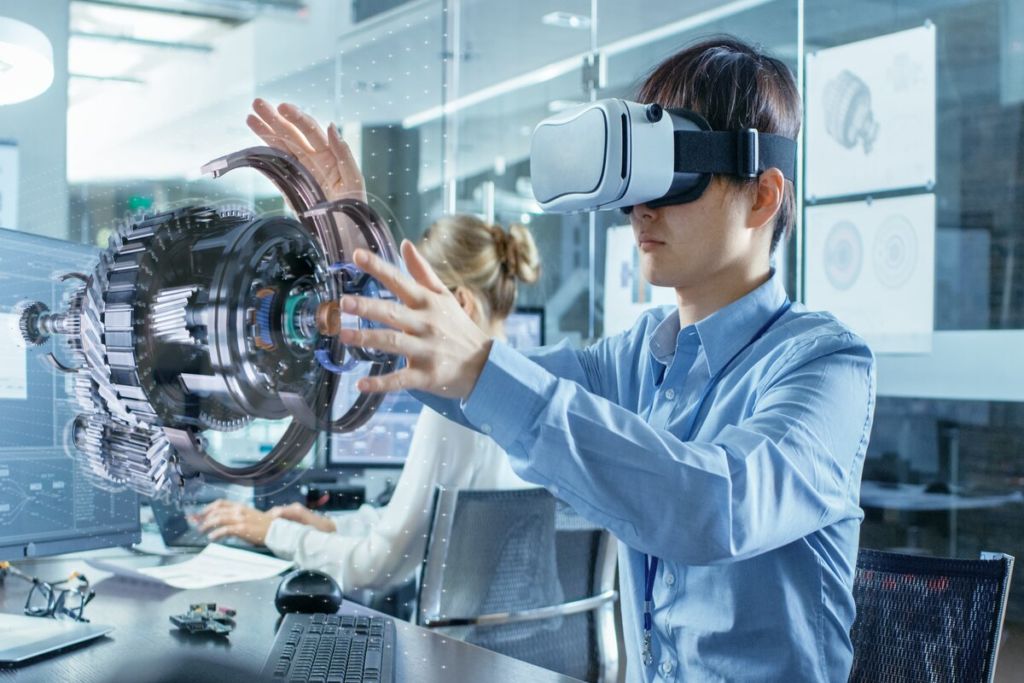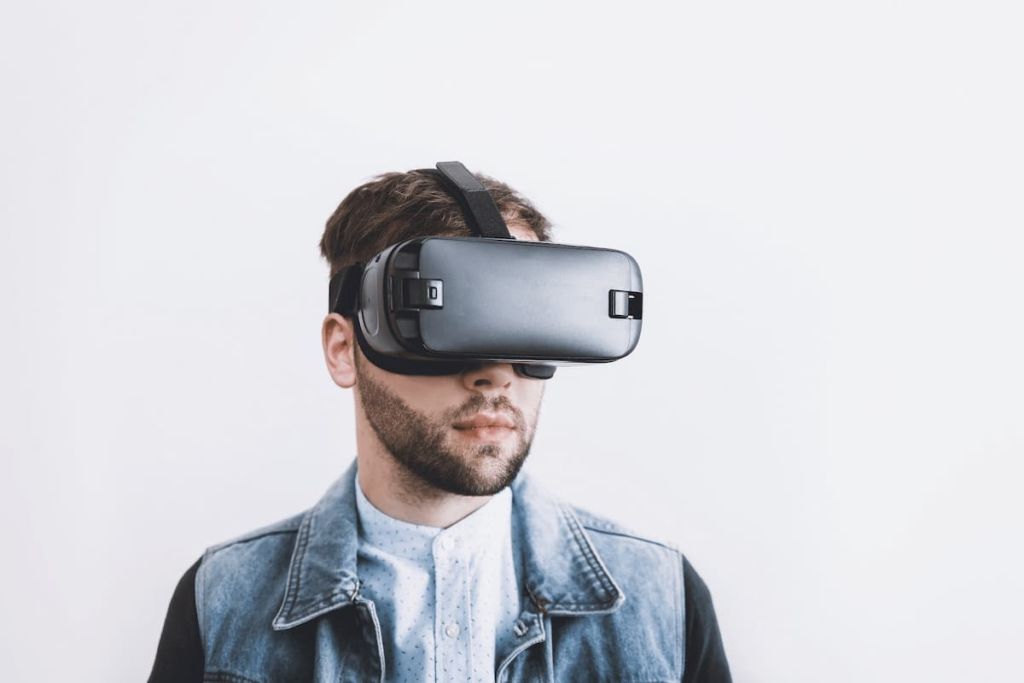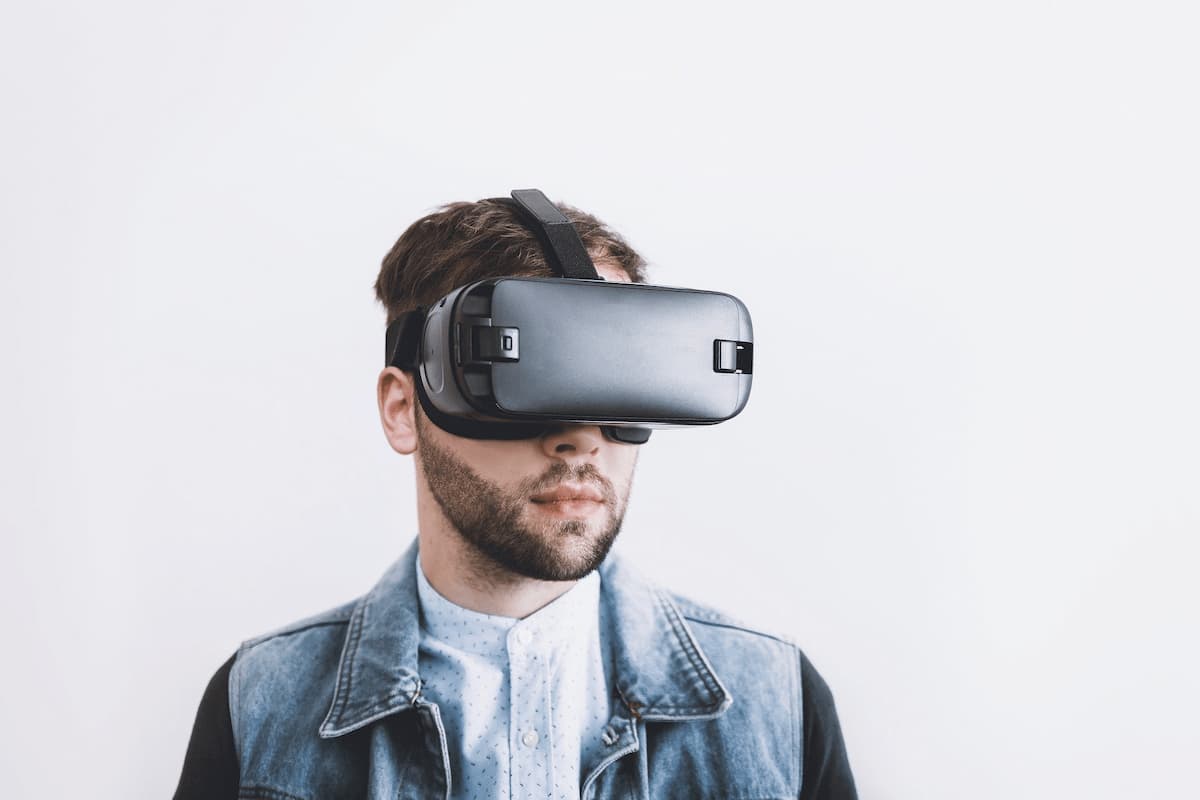 2. ONLY A HYPE OR REAL ADDED VALUE
VR and AR are already being used very successfully in numerous corporate contexts. Nevertheless, the usage figures are still low in some areas, which is mainly due to the fact that virtual and augmented reality are comparatively young technologies.
Our agency believes in the potential of virtual and augmented reality and we would be happy to show you what potential it holds for your company.
3. THE TECHNOLOGY BEHIND VIRTUAL WORLDS
To make your virtual world a reality, one thing is indispensable in addition to the actual app: virtual or augmented reality glasses. From simple Cardboard glasses with smartphone to high-quality full-feature glasses, everything is possible. The choice of the appropriate visual perception technology depends entirely on the type and scope of your VR/AR application.
The use of controllers can additionally support the immersion in a virtual reality, because they allow the user to become active himself.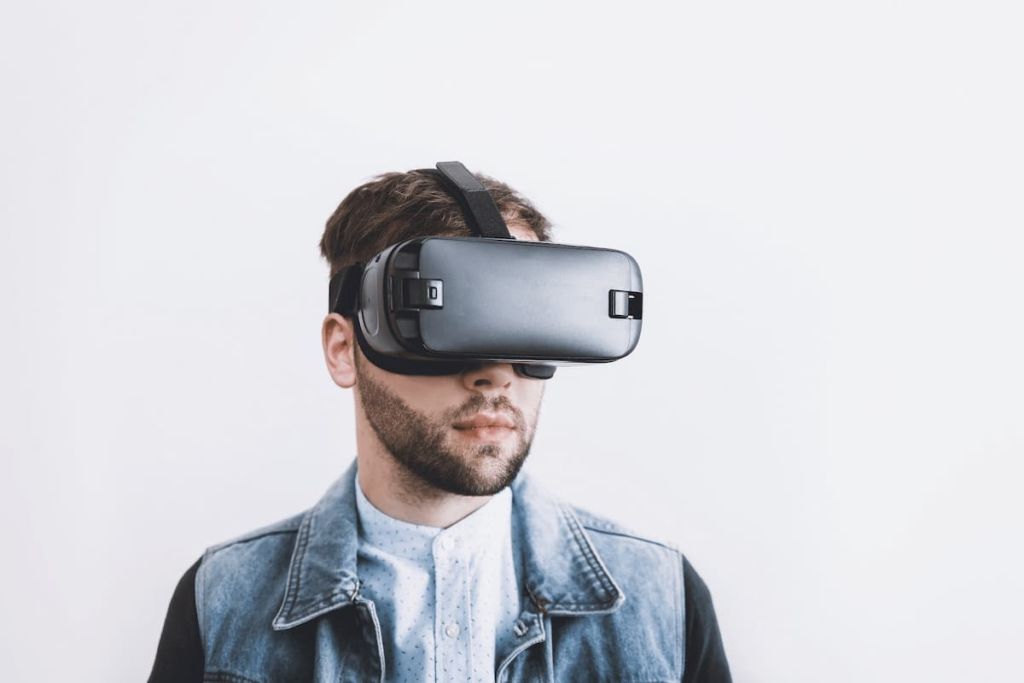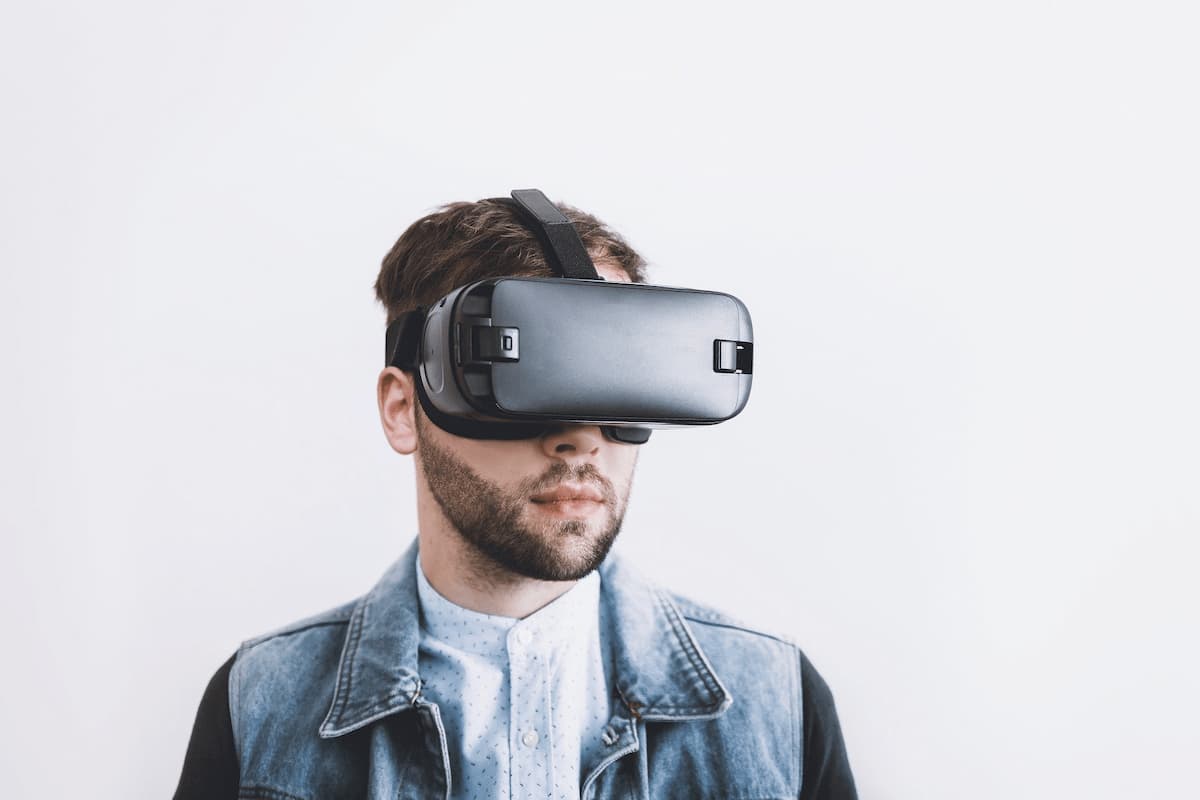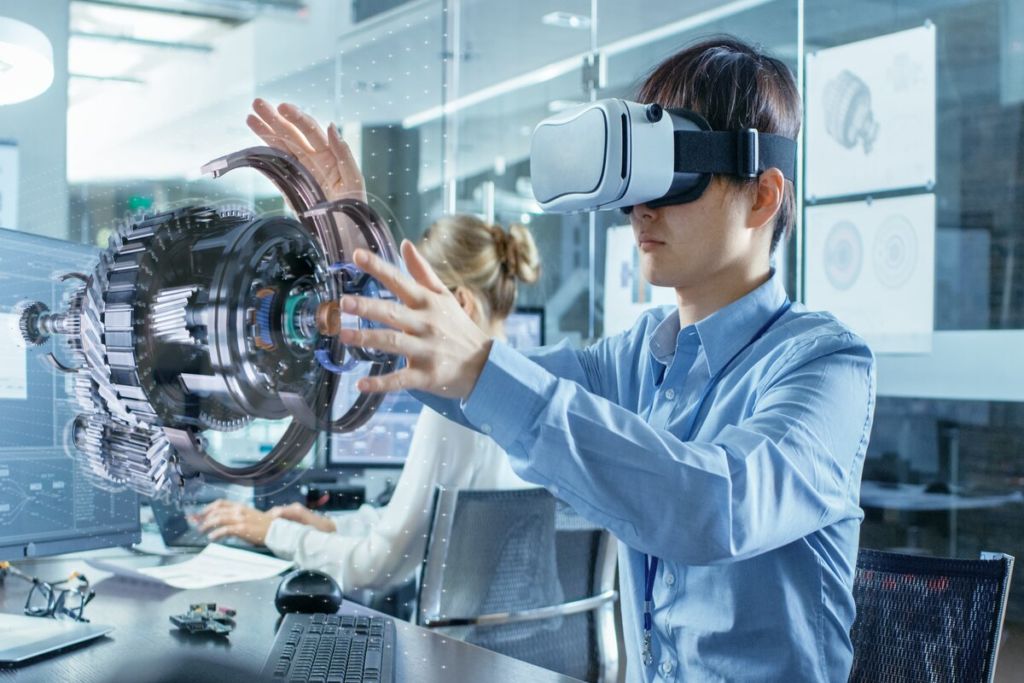 4. APPLICATION POSSIBILITIES AND ADVANTAGES OF VR AND AR
VR and AR can be used in product development and visualization, during the production process and maintenance, but also for education and training and in experience-oriented marketing. The possible applications are diverse and extend across numerous fields of expertise.
Equally diverse are the potential benefits of these innovative techniques. Take a look for yourself.
5. VR AND AR IN MAINTENANCE AND SERVICE
Especially in the area of maintenance and service, augmented reality is particularly suitable for facilitating everyday tasks. By superimposing additional information, such as instructions or status updates, on the real environment, a wide range of activities can be made easier.
This makes it possible to work more effectively and thus reduce error rates.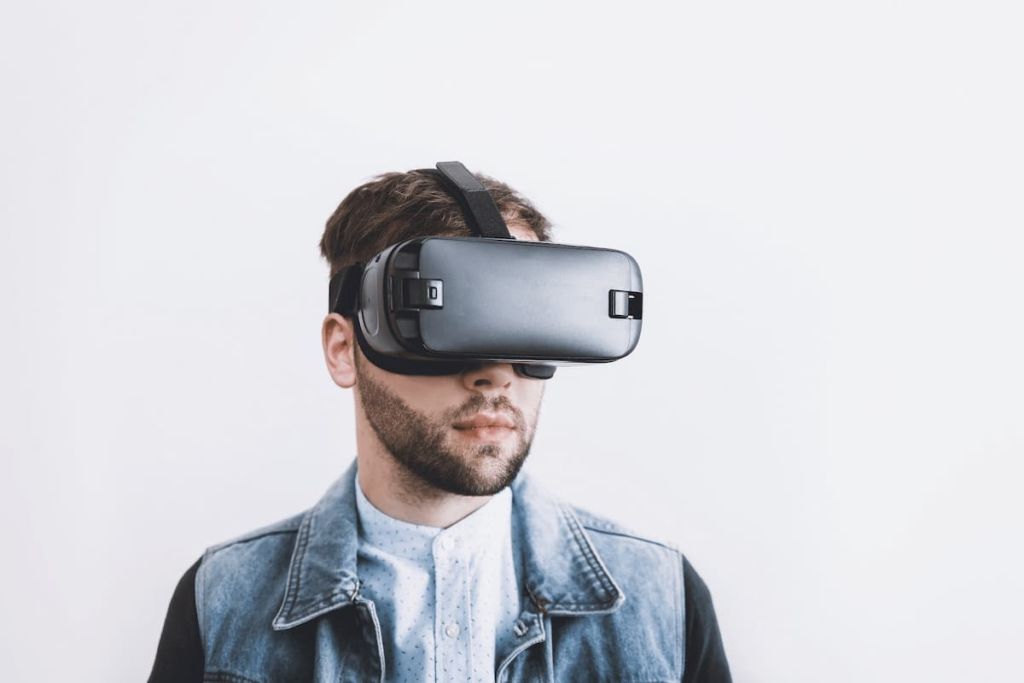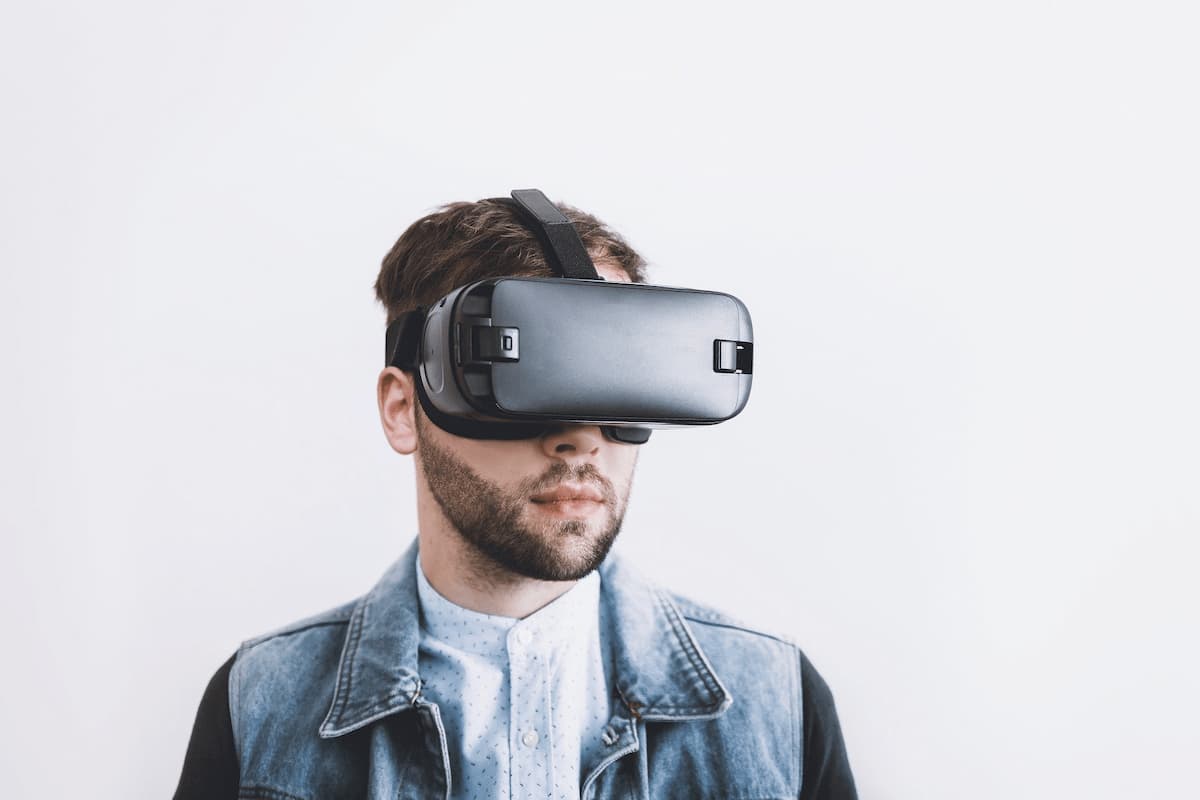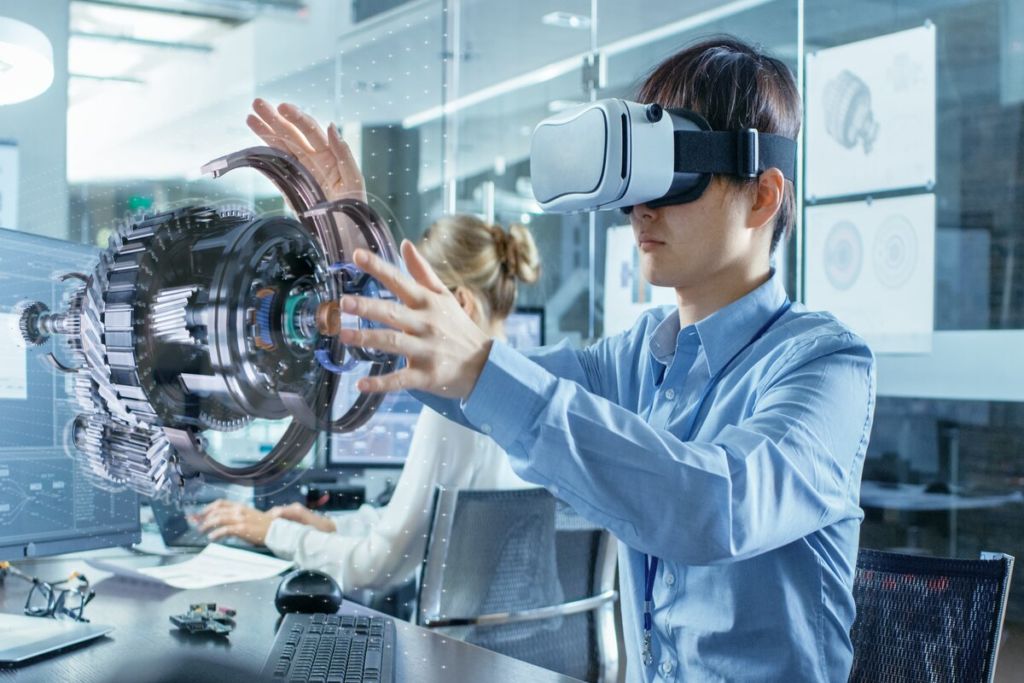 6. VR AND AR IN MARKETING
In the field of experiential marketing, virtual and augmented realities are already very present. The spectrum ranges from immersive 360-degree video to virtual configurators, virtual trips and games. This provides the customer with a lasting impression and fun at and with your product.
7. VR AND AR IN PRODUCT DEVELOPMENT AND PRODUCTION
VR and AR can not only make products tangible, but also visualize them as they are being created. The representations of ideas, prototypes and production chains offer unique opportunities to work with the emerging product.
Changes and innovations can be digitally checked on a virtual twin, for example, and additional analysis tools create further planning reliability.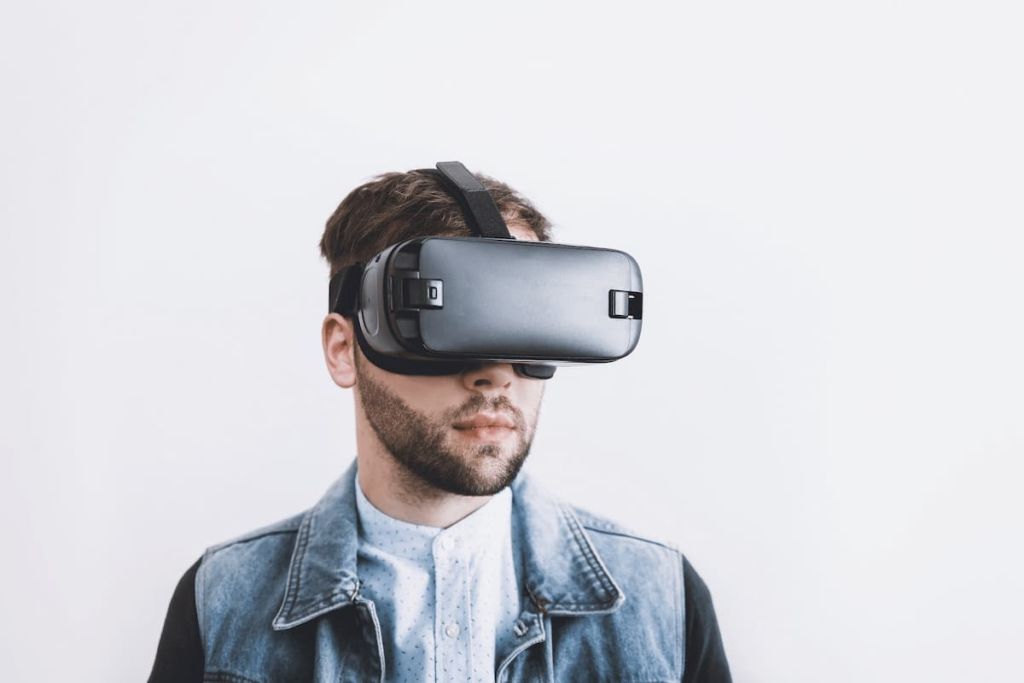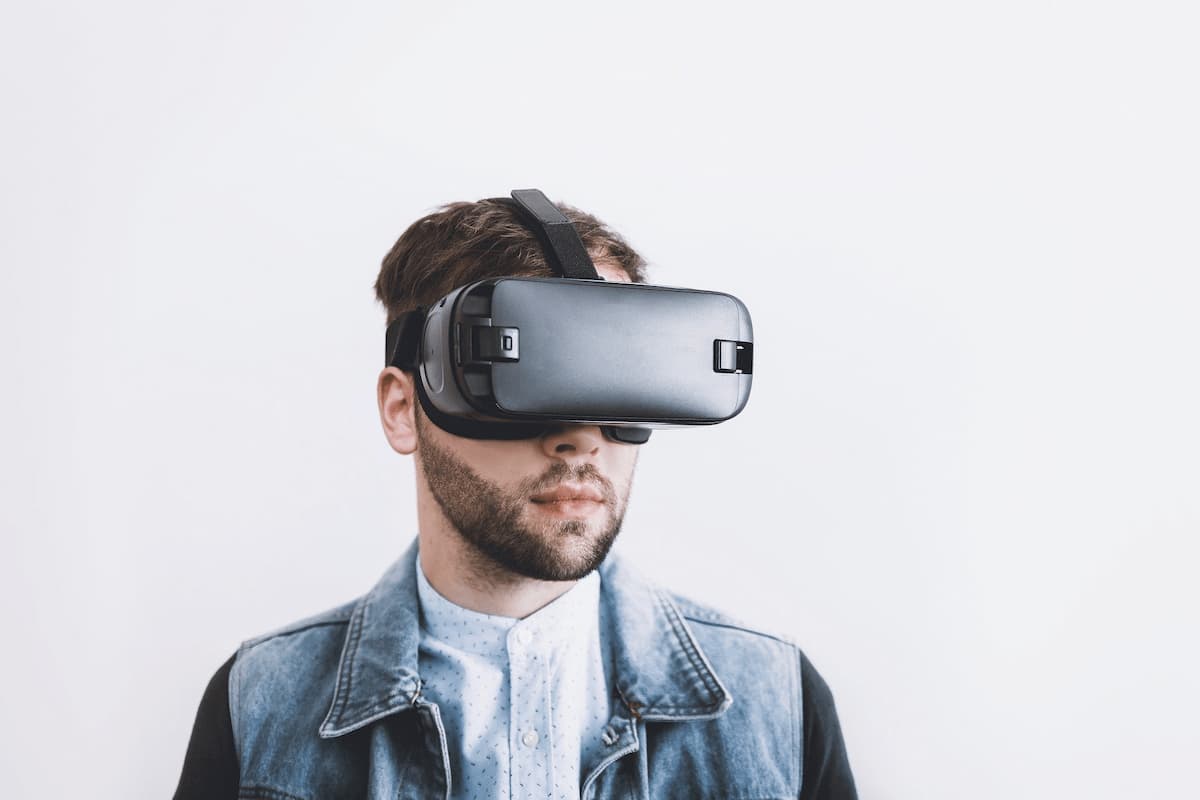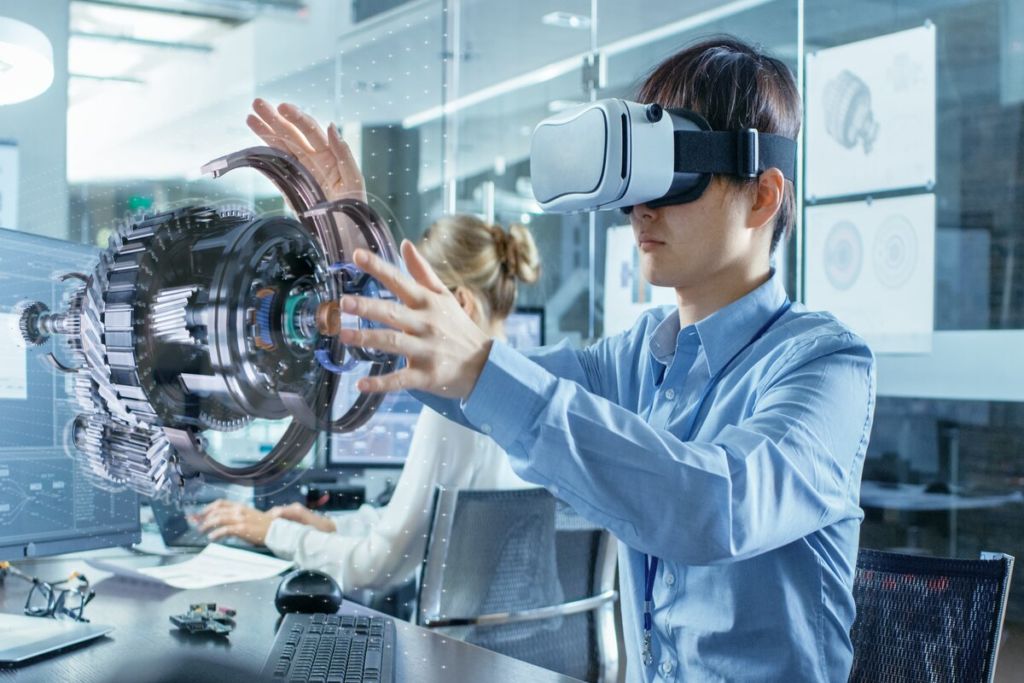 8. VR AND AR IN EDUCATION, TRAINING AND COOPERATION
In the field of education and training, there are already numerous examples of applications for virtual and augmented reality. Virtual learning environments make it possible to apply theoretical knowledge in practice and thus link know-how and motion sequences.
VR meetings and collaboration platforms also offer completely new opportunities for cross-location collaboration on a personal level.